(1) Extra freebie: While toppe up once 5000 epoints
you will get one Fly wing (7D) (11 Styles Randomly)
HP+1000,Melee+10,Missile+10,Energy+10,Move Speed+15.
10000 epoints will get two...20000 epoints will get four......
(2) Modify the appearance of the bamboo forest map to the CDM map to avoid C++ errors.
Monster refresh rates, item drops, and all other settings remain unchanged.
(3) The attendance gift changed to EP Lotto Box *3*5*20.
(4) Optimized the memory usage of the game to reduce LAG and C++errors.
(5) The countdown time for delete char was modified from 9 seconds to 3 seconds.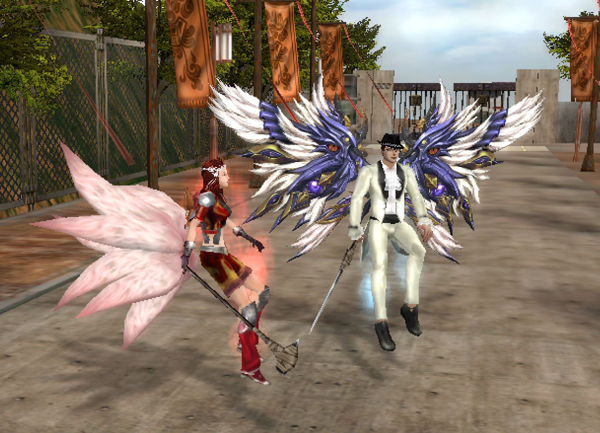 New wings list:
Super Eagle Wing [Red][Fly][7D] Super Eagle Wing [White][Fly][7D] Super Eagle Wing [Black][Fly][7D]
Thor Wing [White][Fly][7D] Thor Wing [Black][Fly][7D] Dragon Skeleton Wing [Fly][7D]
Nine Tails Wing [Fly][7D] Rainbow Butterfly Wing [Fly][7D] Butterfly Wing [Red][Fly][7D]
Butterfly Wing [Yellow][Fly][7D] Butterfly Wing [Blue][Fly][7D]
This patch is for full ver 0128- 0151 that cannot be automatically updated:
Solution for Launcher game get Error Number : 2 or 5, please check this news:
http://www.bossran.com/show.aspx?articleid=203
Patch for: Contact event was not occured, please check this news:
http://bossran.com/show.aspx?articleid=20259